Posts: 6
Joined: Wed Dec 05, 2018 12:38 pm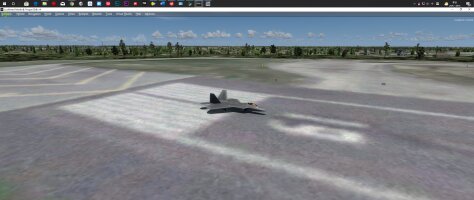 The version is P3DV4.5, it has been reinstalled, but it has not solved the problem
---
Help you with what. You posted a picture with no description of the problem.
---
Lockheed Martin
Posts: 965
Joined: Tue May 09, 2017 5:31 pm
Hello WilliamYan,
To have us assist you further, could you please review this topic and let us know the results from following the troubleshooting steps? Also, can you provide the details of your system?
http://www.prepar3d.com/forum/viewtopic ... 2&t=123246
If the issue is determined to be caused by an add-on, you will likely want to reach out to the add-on developer for direct support. If they need any support with development, they should not hesitate to contact us.
Regards,
Brady
Brady Butler
Prepar3D® Software Engineer
---
---
Return to "Prepar3D Client Application Questions"
Who is online
Users browsing this forum: Majestic-12 [Bot] and 152 guests