Hello.
I have a really weird issue... Somehow P3D reads the order of my addon.xml wrong. Where is this order even written down? As you can see here ZUUU, not an addon.xml entry comes at the first position. In the scenery.cfg this has the entry nr 248.
But that is not the only problem. The whole order is not as it should be. Before i installed WSSS it was like this (just think WSSS out of the pic. The order was exactly like this, without WSSS)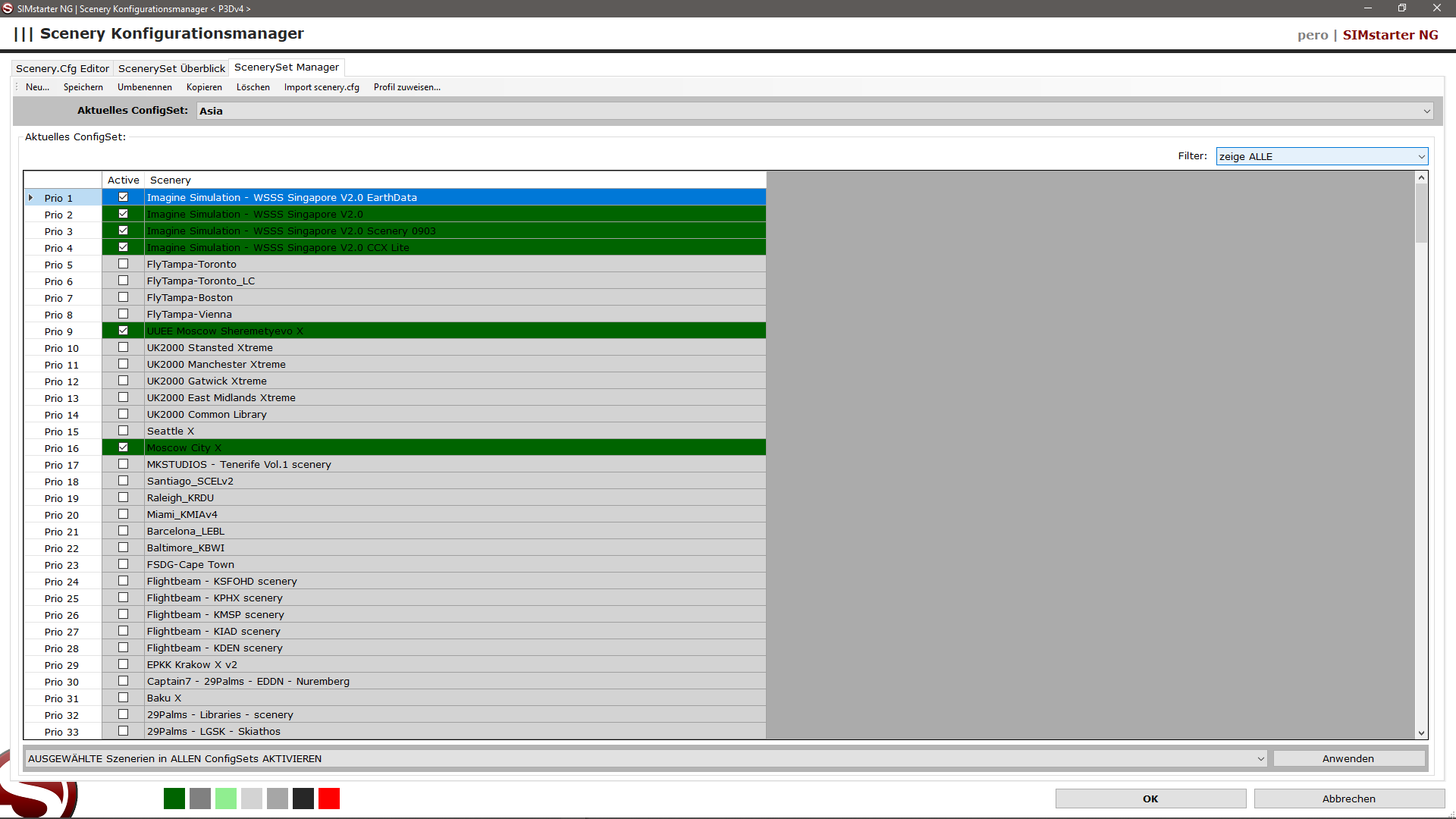 Right after install of WSSS it went to this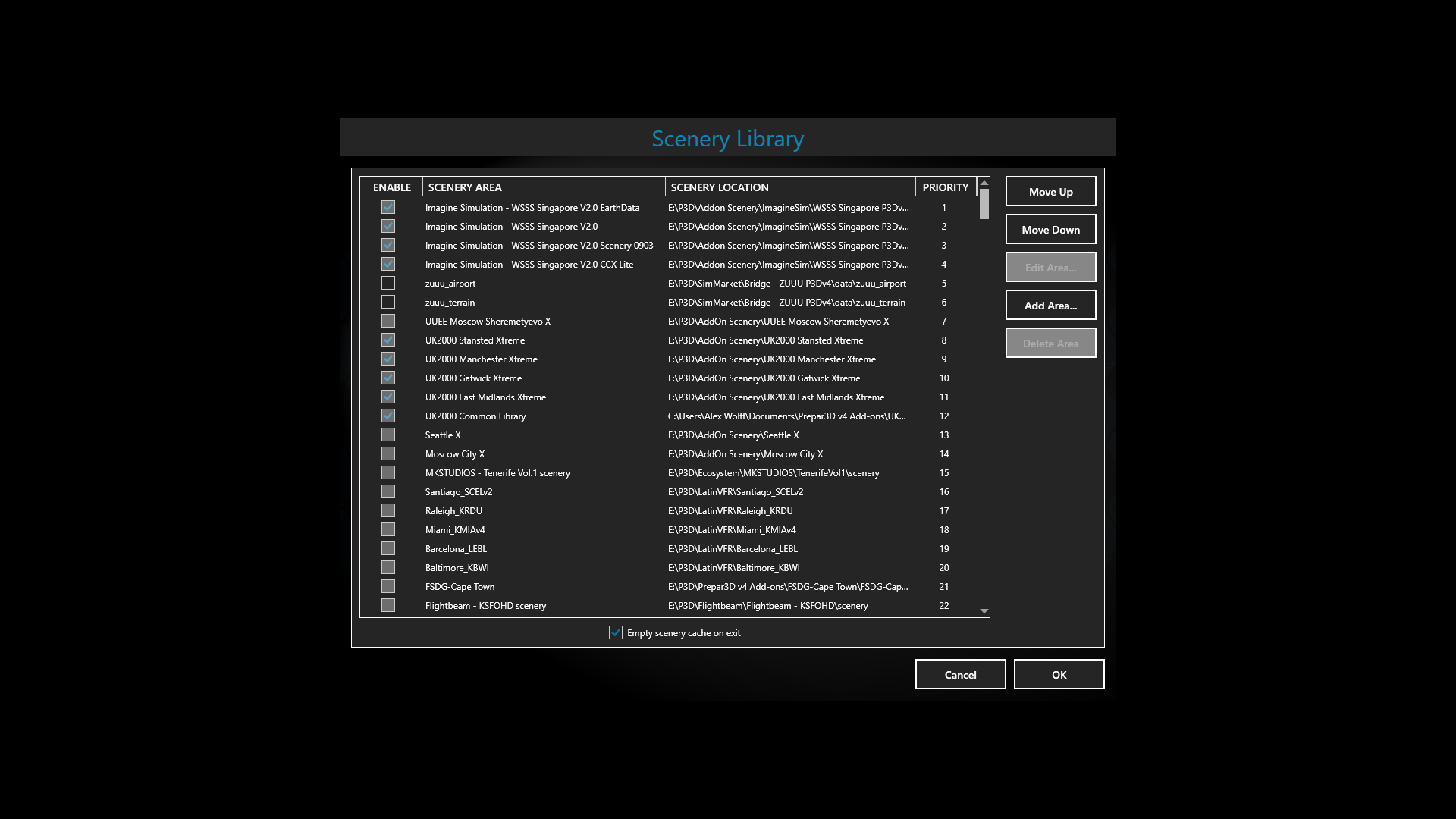 You can see that the Flytampa entries are not there. They follow way down somewhere.
So i went on to find out why and i guess the reason is that those Flytampa entries are in an other folder as all others...
So we have one addoncfg in the folder ProgramFiles and one in the %appdata%/Lockheed Martin/P3d v4 folder. The Flytampa ones are in one and the rest somewhere else.
How can this happen and wich one is the right one. The one in Programfiles has all others and the one in %appdata% only 3 from Flytampa.
But anyway, why does ZUUU shows at pos 1 when it is a scenery.cfg entry at pos 248?
I dont get it anymore...
This everytime results in a broken simstate where many things dont work as they should anymore. But that would be too long to write down...