Can everyone affected, please post post details of your Options->World->Terrain settings (all 4 sliders values and the HD texture checkbox). If you're using the cfg to override the texture exponent please make note of that as well. Does enabling disabling HD textures impact the final texture quality?

Thanks
Hi Beau,
I have no config texture overrides. I first noticed the photoreal overexposure on lighter colored photo scenery (e.g. concrete) when using Orbx TrueEarth GB South. I have displayed the scenery using two different profile settings with the same disappointing results. These were the two different World->Terrain profiles tested:
Level of detail radius MAX
Tessellation Factor Ultra
Mesh Resolultion 5m
Texture Resolution 7cm
Use high-resolutionterrain Textures CHECKED
Level of detail radius Ultra
Tessellation Factor High
Mesh Resolultion 5m
Texture Resolution 15 cm
Use high-resolutionterrain Textures UNCHECKED
I have inserted below two images (one from P3Dv4 and one from X-Plane 11) for your comparison (ignoring the general lighting, object and water color differences of two different sims).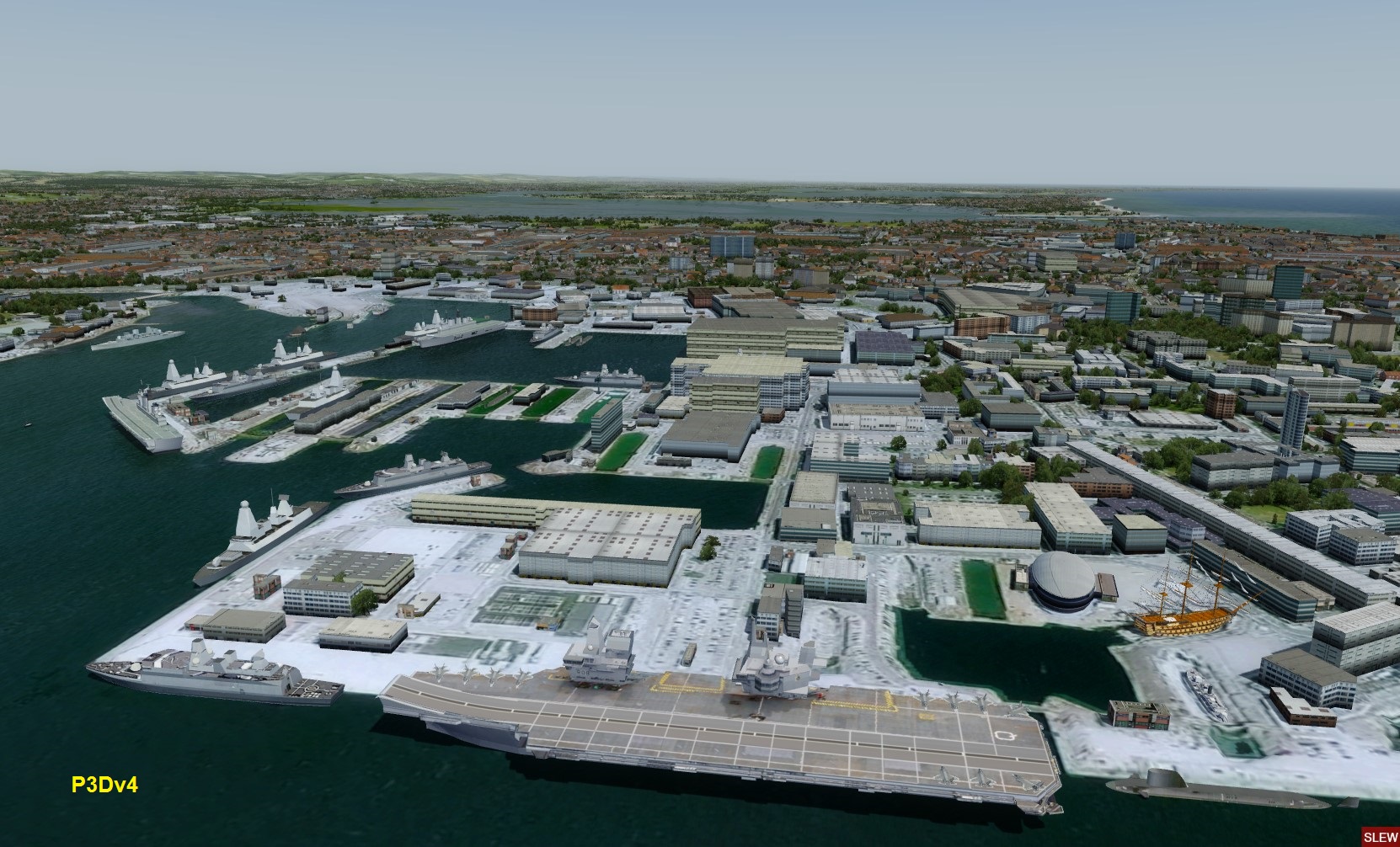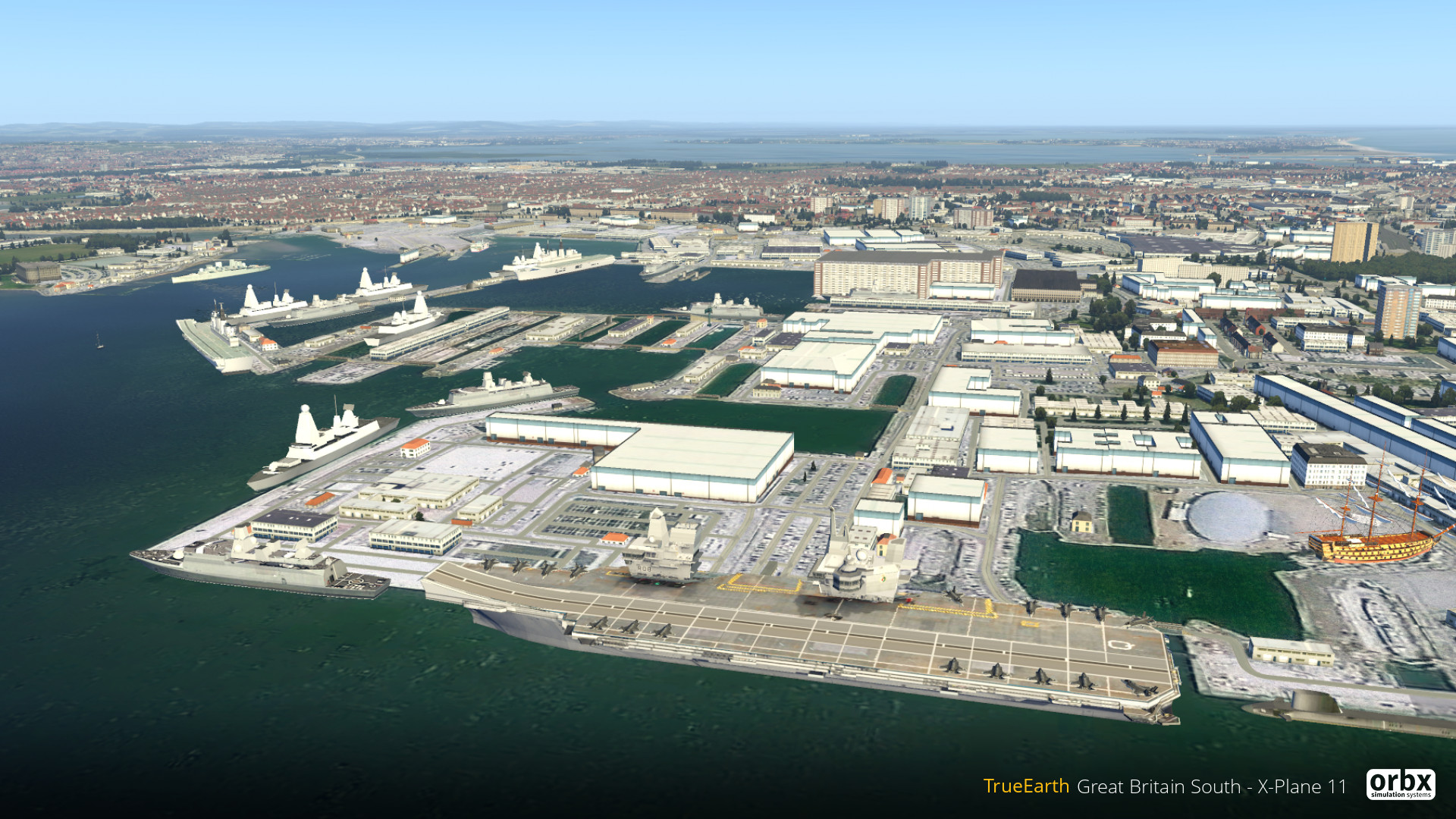 Note the difference in the photoreal concrete areas using the exact same Orbx photo scenery files (same LOD level and source) when displayed using P3Dv4 vs. XP11. My P3Dv4 photoreal concrete area portions are extremely overexposed and, as a result, look white and more blurry than the concrete areas as shown by one of Orbx's XP11 platform promo pictures.
I feel that it is critical that this overexpsoure problem be quickly solved. Of course, if you feel the Orbx compile of the ortho terrain is causing this, I am sure you can chat with Orbx since, in the past, you have been working quite closely with them. I hope this problem is able to be figured out since I love P3Dv4 and want it to look as good as other competitive sims if possible.
Thanks!
Stiletto2