Good morning everyone. I recently did a clean install of P3Dv3.4 after removing P3Dv3.2 from my computer. So far I have reinstalled all of my Orbx products (Global, Vector, North America LC, numerous scenery packages etc.) using FTX Central, Active Sky Next, Rex Essentials and HD Airports. I reinstalled all of my existing AI aircraft and traffic AFCADS from my previous install and new installs of PMDG 737NGX and Aerosoft A318, A319, A320, A321.
My settings in the sim are all the same as my previous install. The issue I am having is ground textures are blurry (you will see in one image below a narrow strip behind my plane is ok, the rest is a blur), AI textures are taking FOREVER to show up (upwards of a minute), there are texture issues with the Aerosoft A319 and the lighting effects don't display for upwards of 30 seconds.
Texture issue on the ground at Aerosoft AnchorageX
AI aircraft textures take a ridiculously long time to load (15-40 seconds) and never was a problem on my old install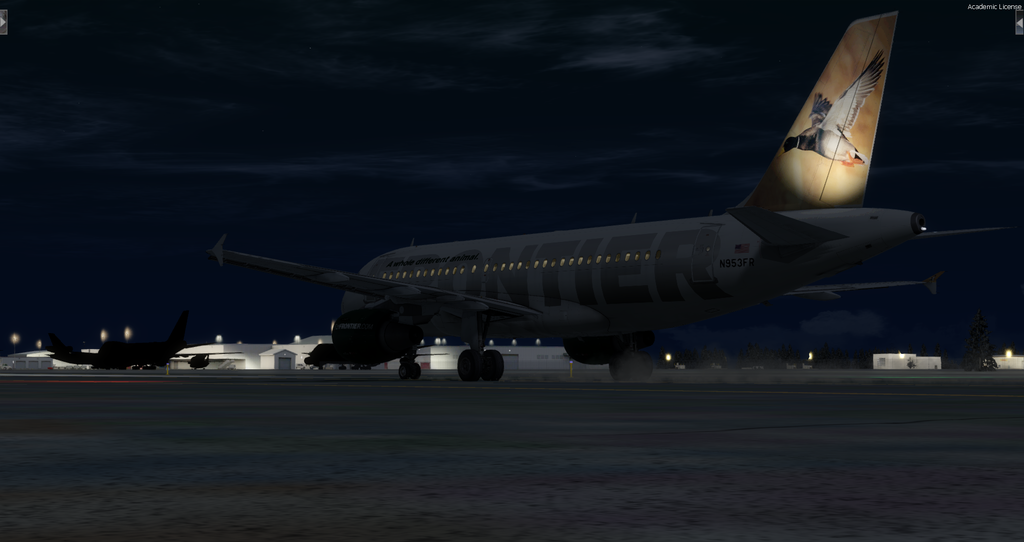 Ground textures are weird and you can see large effects from the plane windows, strobe etc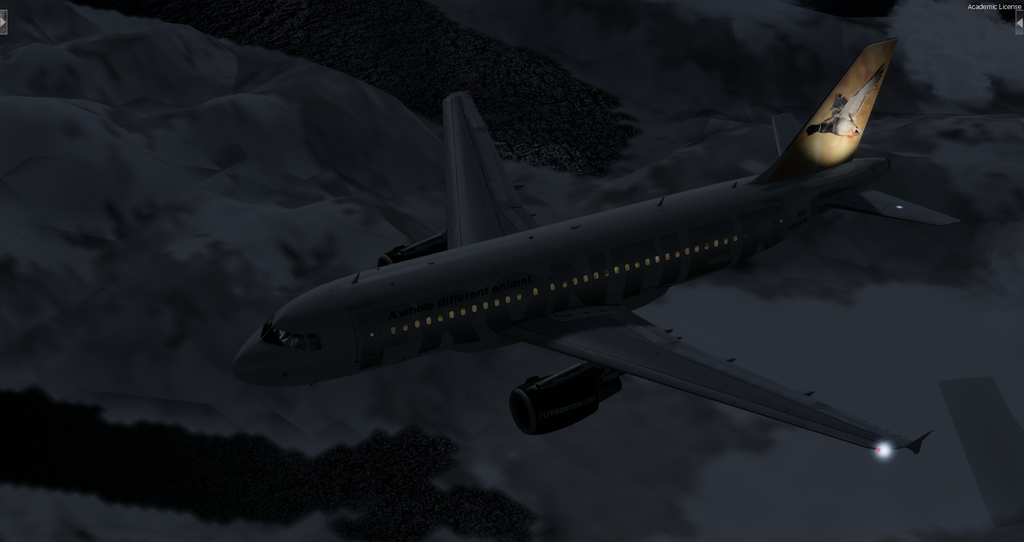 VC lighting takes a long time to reappear (button illumination and dash lighting)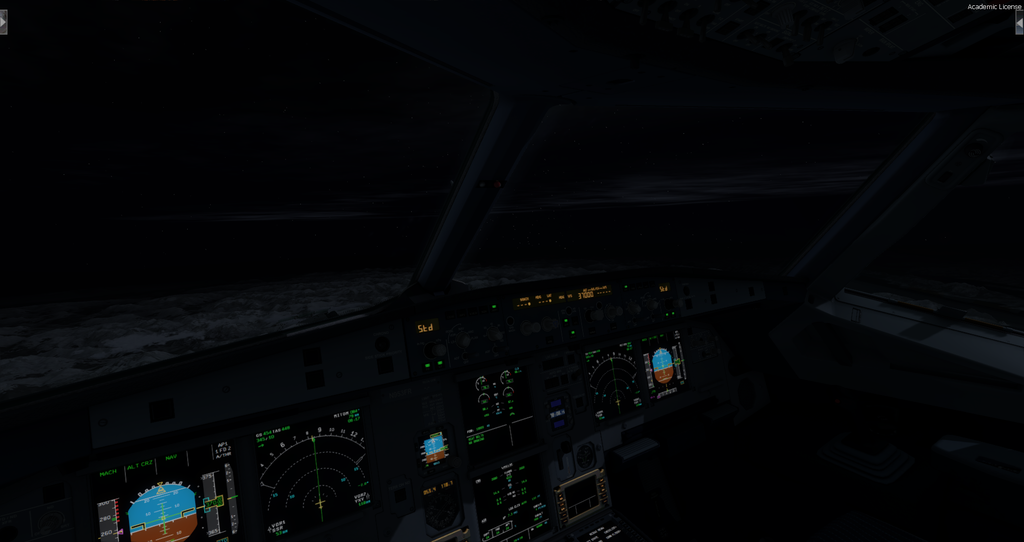 No light effects (strobe, beacon, logo light etc)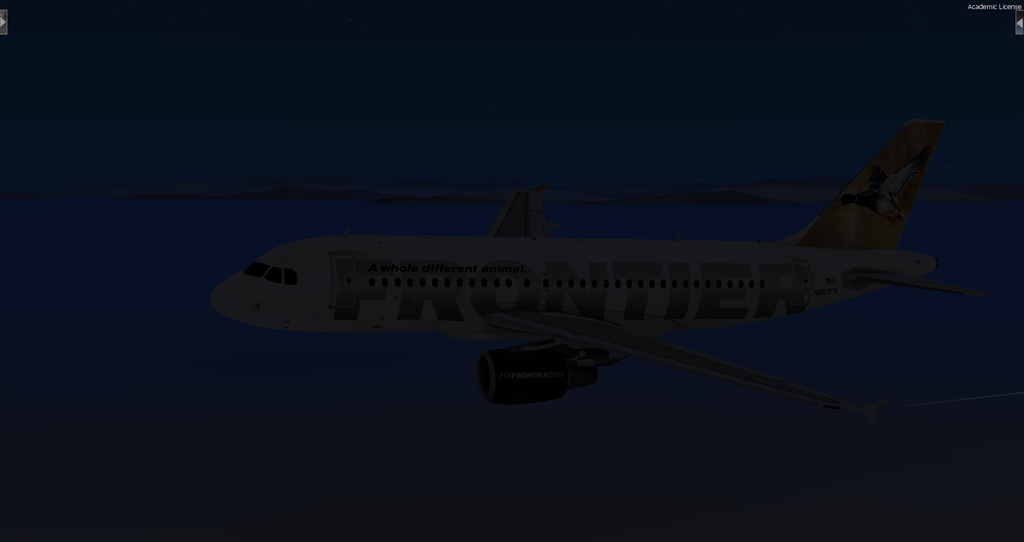 More texture issues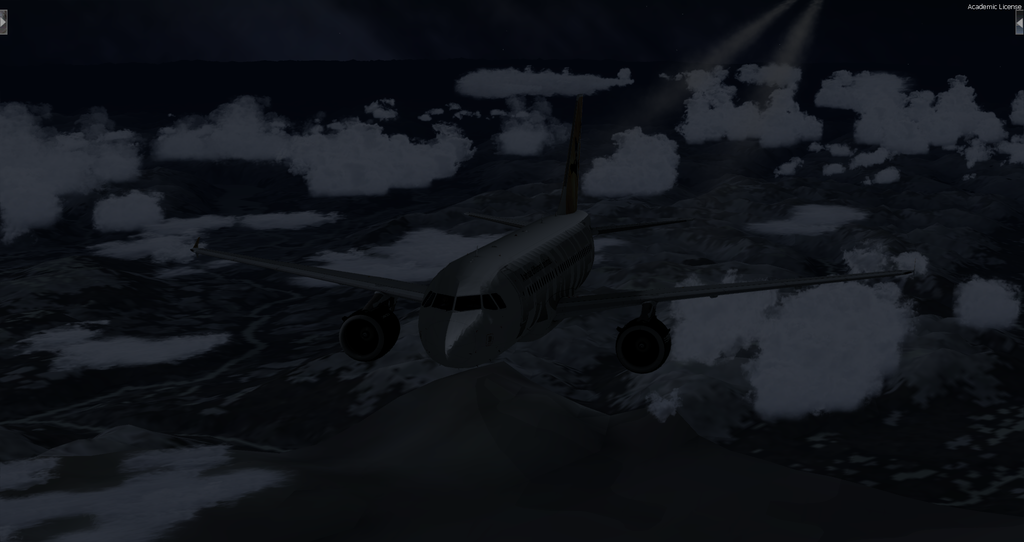 Notice the terrain is blurry other than the strip of properly loaded textures behind my aircraft (plane is heading south)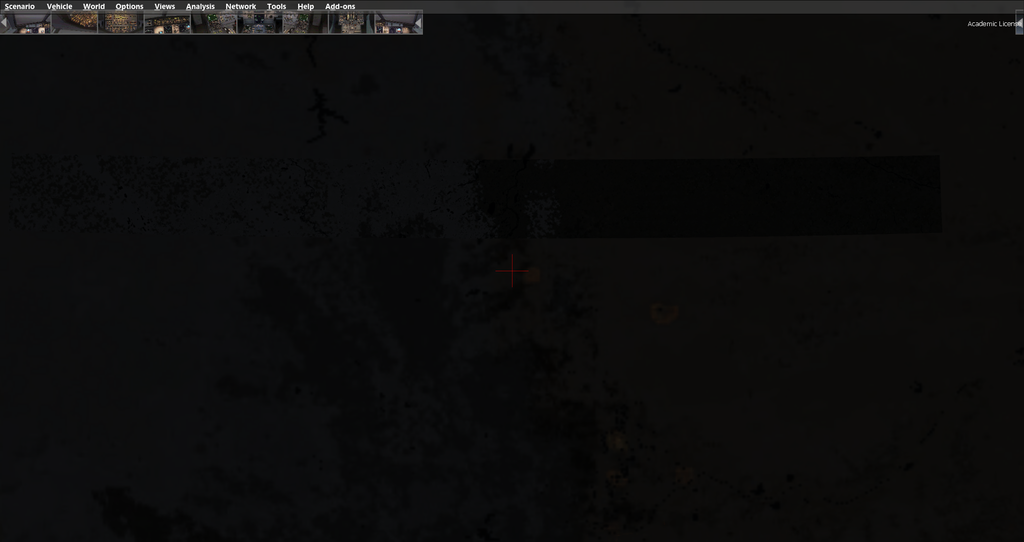 Lighting effects (strobes, beacon and logo light) not working. Missing AI textures.
Here are my P3D settings: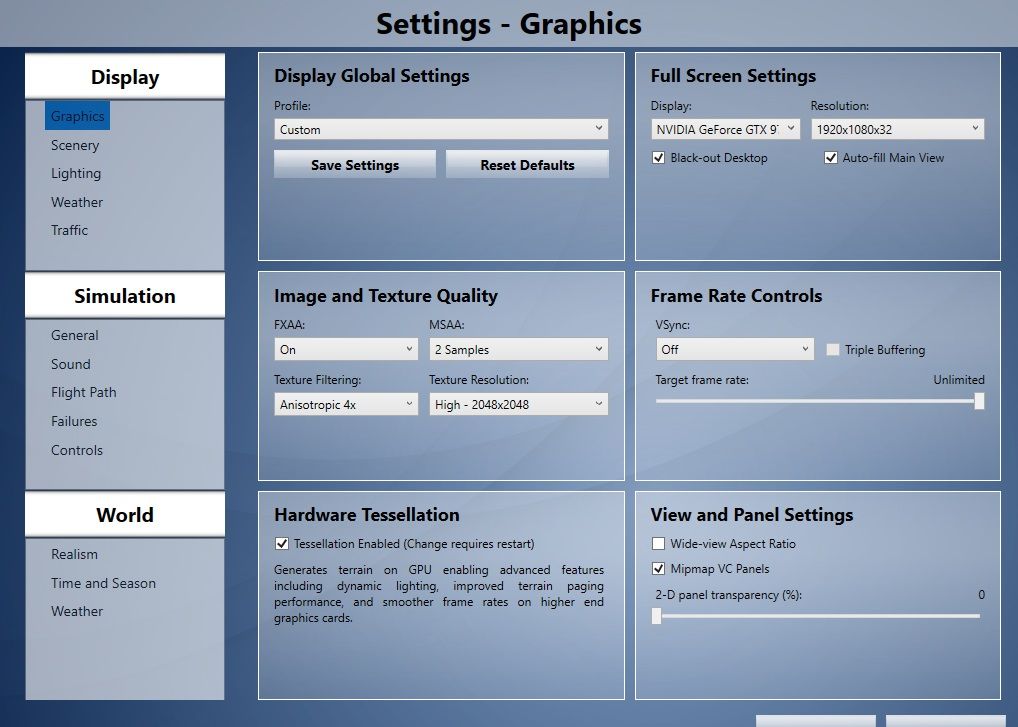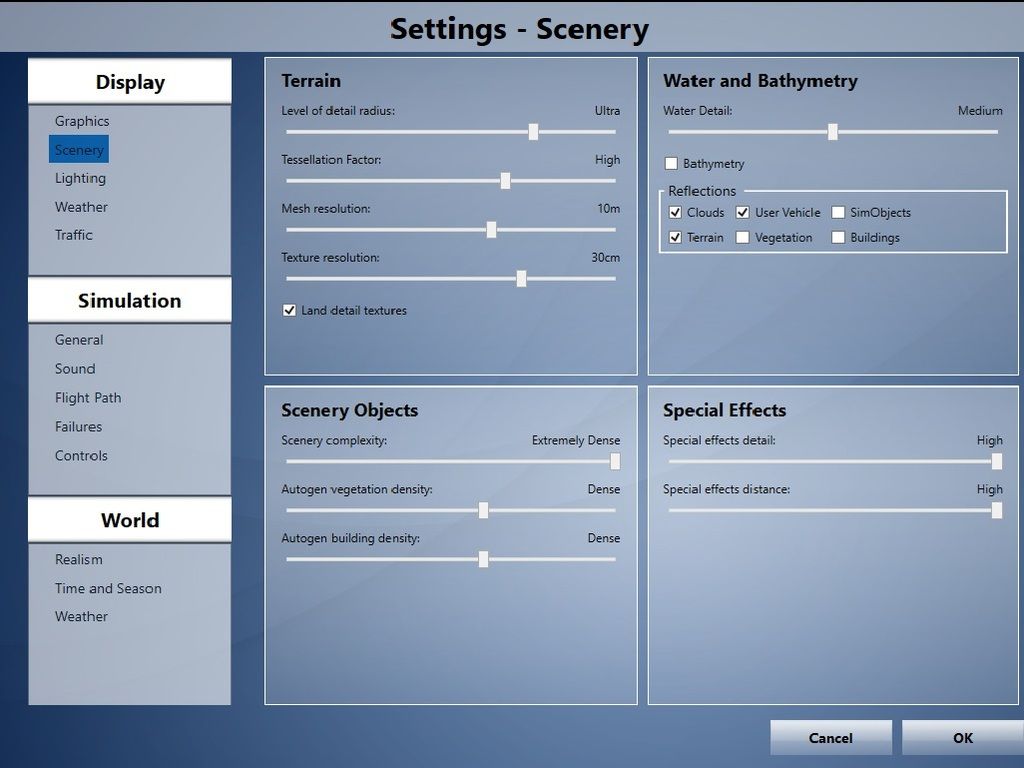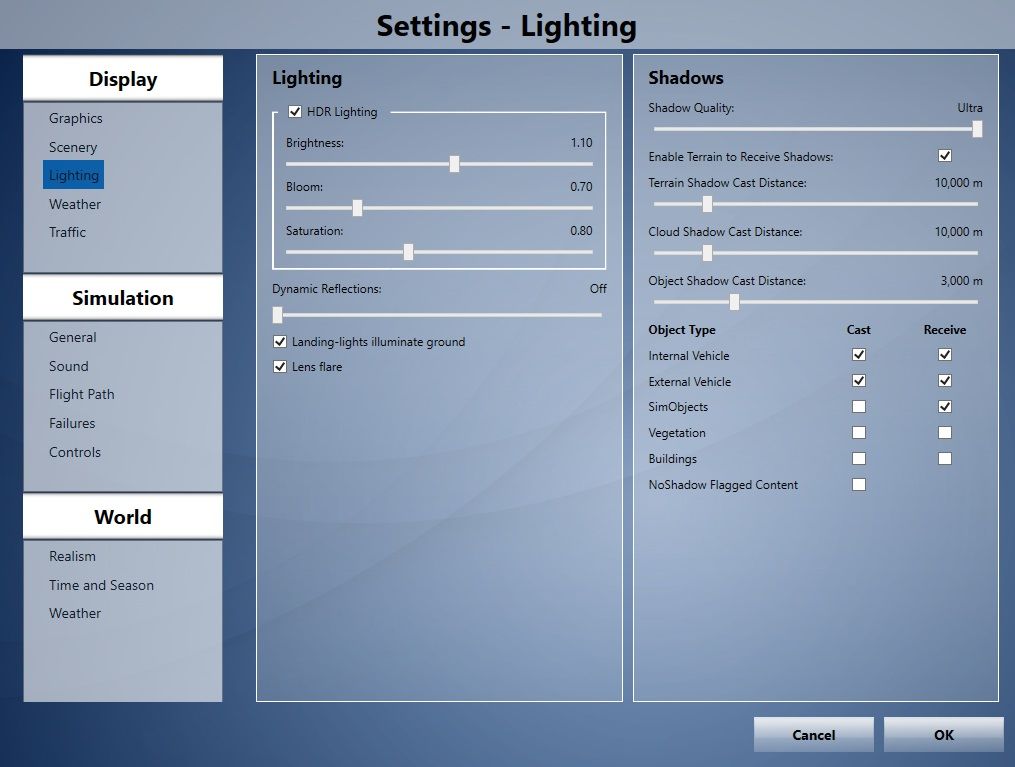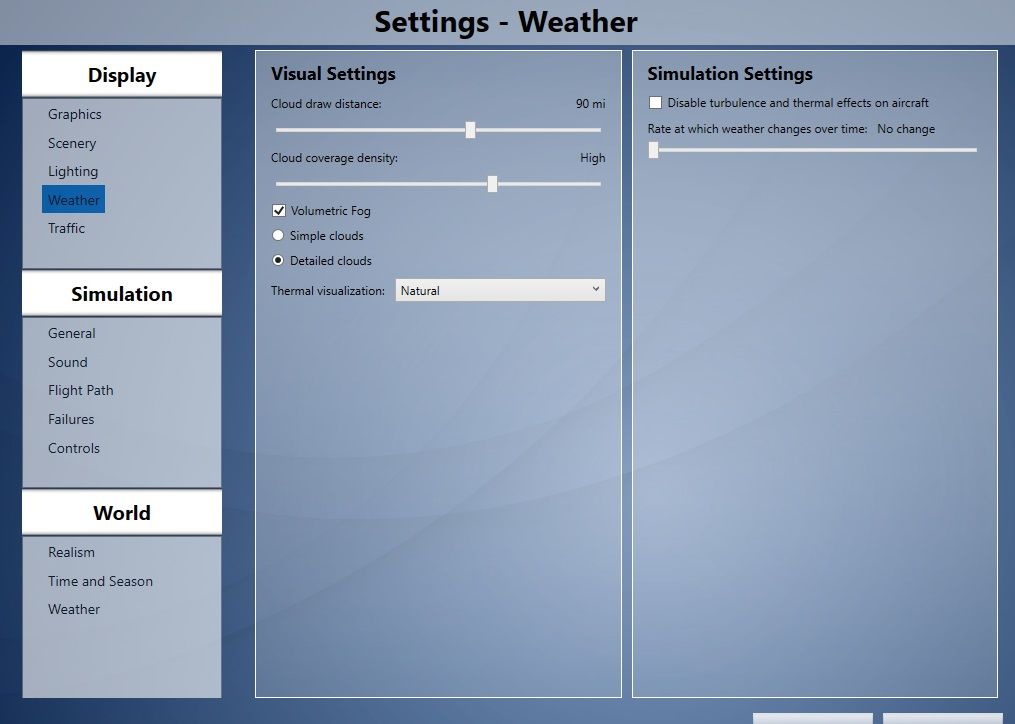 Here are my computer specs:
CAS: CyberPowerPC X-Titan 100 MID-Tower Gaming Case w/ Side-Window Panel (Black Color)
CPU: Intel® Core™ i7-4790K 4.0 GHz 8MB Intel Smart Cache LGA1150 (All Venom OC Certified)
CS_FAN: Maximum 120MM Color Case Cooling Fans for your selected case (Red Color)
FAN: Asetek 550LC 120mm Liquid Cooling CPU Cooler - Extreme Cooling Performance (Single Standard 120MM Fan)
HDD: 256GB SANDISK SSD + 2TB SATA III Hard Drive Combo (Combo Drive)
MEMORY: 16GB (8GBx2) DDR3/2133MHz Dual Channel Memory (ADATA XPG V3)
MOTHERBOARD: ASRock Z97 Extreme4 ATX w/ Intel GbLAN, 3 PCIe x16, 3 PCIe x1, 1 x M.2, 8x SATA 6Gb/s (All Venom OC Certified)
OS: Windows 10 Home (64-bit Edition)
OVERCLOCK: Pro OC (Performance Overclock 10% or more)
POWERSUPPLY: 1,000 Watts - Standard 80 Plus Gold Power Supply
VIDEO: NVIDIA GeForce GTX 970 4GB GDDR5 PCIe 3.0 x16 (Maxwell) (Single Card)
Any help or advice would be great! I had no issues like this with P3Dv2 with the same hardware and software installed.