Have been trying to find previous answers to *can't slew" problem I have in P3D v4.
One reply was: Once you have added the Realism overrides Scenario Object to your project make sure set the properties of the Flight Realism and World Realism drop down menu to Relaxed. In the pictures; I see nothing about *Relax*.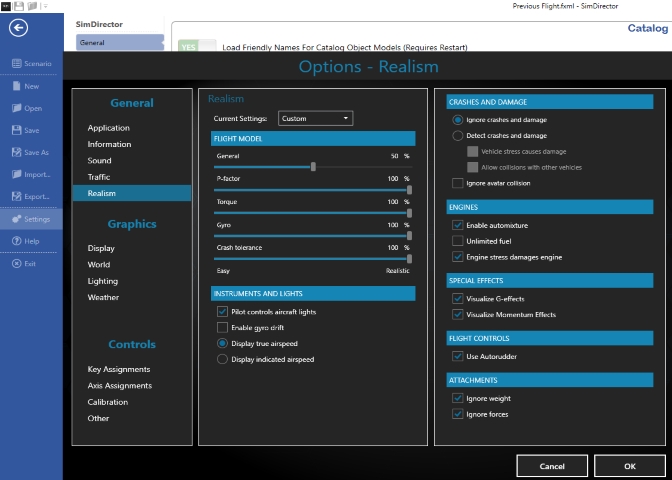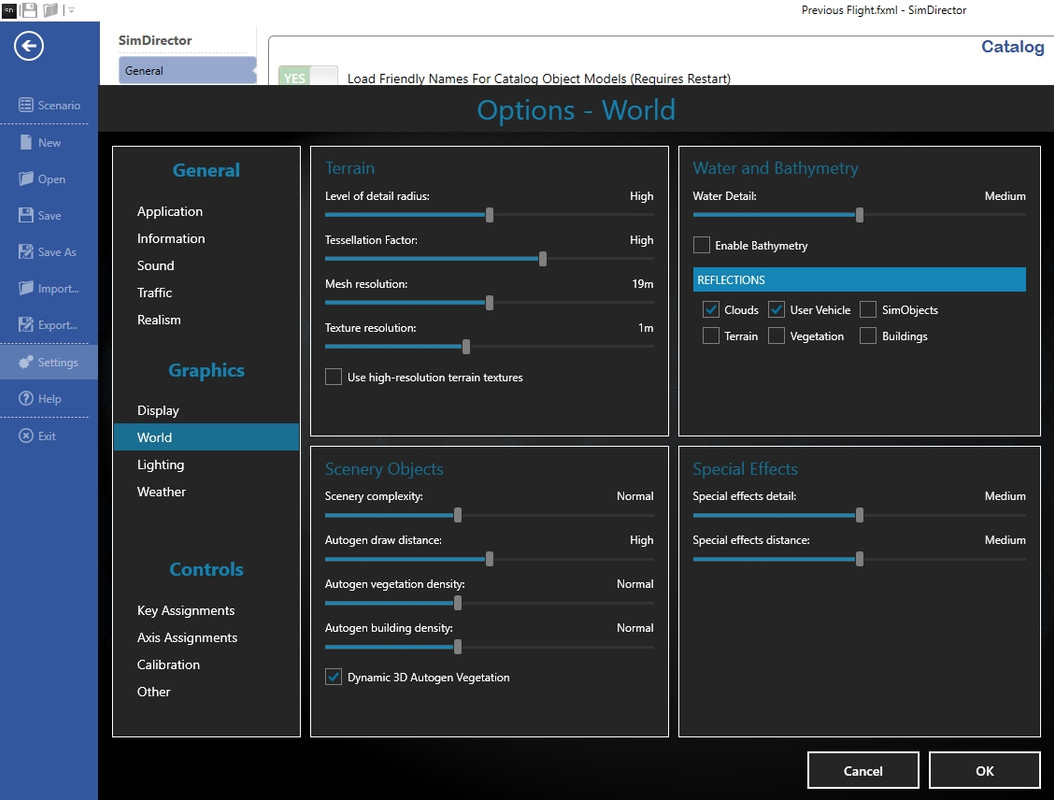 It seems I have some choices set wrong. Even if I load another scenario and then reload previous or even close; the "Y" is locked. Appreciate any help offered.